Based on information from business intelligence and stakeholder dialogues we have identified issues that are of particular interest to many of our customers. These issues concern sustainable sourcing of raw materials, working with suppliers and leading the areas of food safety.
100% RSPO-certified segregated palm oil
We use palm oil in several of our Unibake products because it works well in many recipes.
RSPO-certification ensures that the palm oil has been produced in an audited environment that adheres to set criteria around working practices. In addition to our own bakeries' compliance with this commitment, we constantly work to ensure that all products manufactured by our external partners and sold by us only contain RSPO-certified segregated palm oil ingredients.
As a member of the RSPO, we are committed to providing regular status updates regarding palm oil. We work with external auditors to ensure our compliance with the RSPO standard for sustainable palm oil use. In order to ensure that our suppliers maintain their focus on traceability, we require that they seek and obtain certification to the appropriate RSPO standard.
In 2015, we began switching our production to RSPO-certified segregated palm oil or palm oil-free ingredients. Today, 100% of our bakeries using palm oil, and 100% of the products we buy containing palm oil, conform to the RSPO-certification requirements.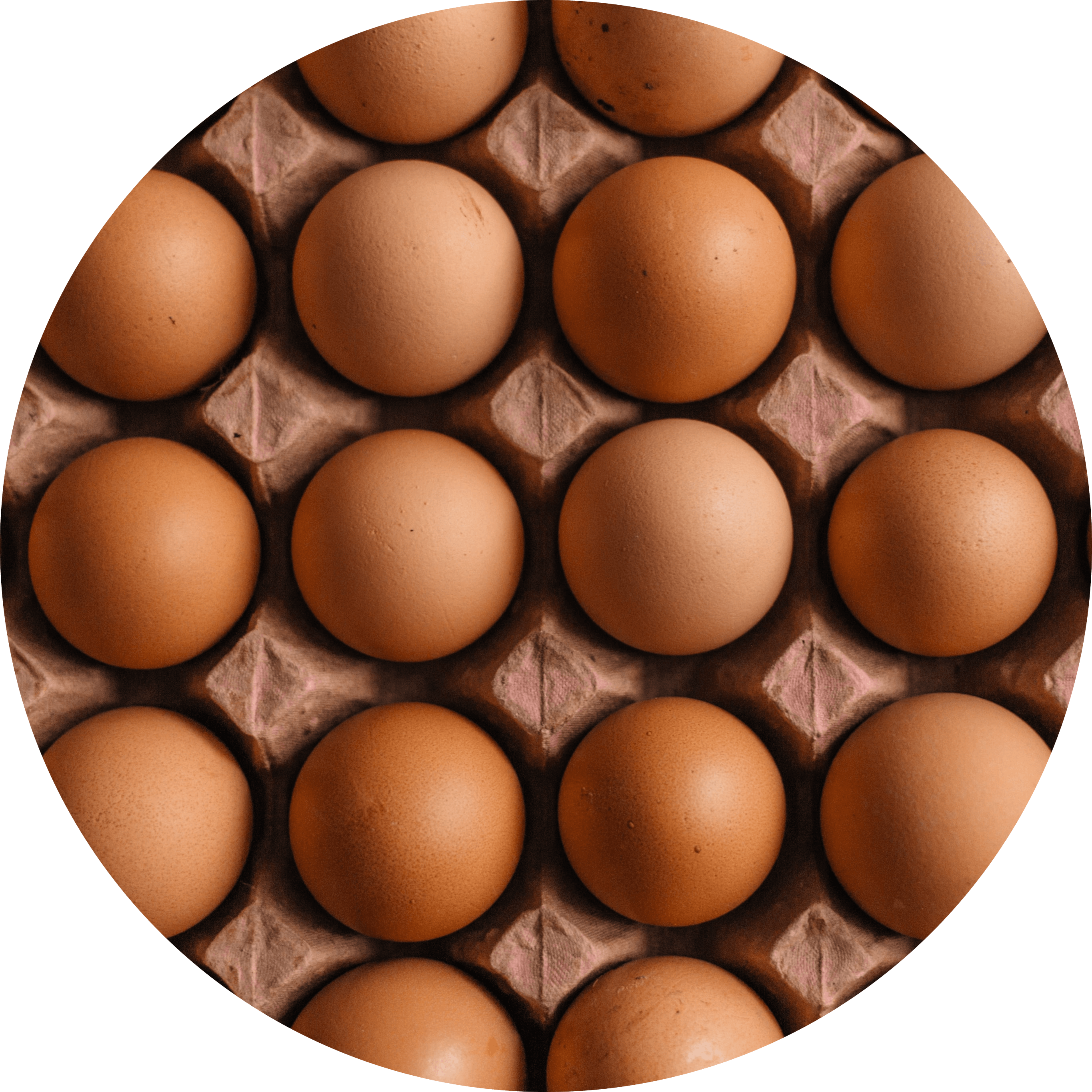 100% cage-free eggs
Unibake is committed to contribute to a better world. In the light of our care of products from field to fork, we are working hard towards using sustainably sourced materials and services across our portfolio. Our sourcing standards set out basic standards, as well as important sustainability practices that we ask our suppliers involved in our supply chain to adhere to.
We recognize that eggs should be responsibly sourced to ensure that egg laying hens have a high quality of life and that animal welfare standards are upheld. We have worked very closely with our suppliers on the transition to 'Cage free eggs' means that the eggs we use in any of our products always come from hens that live in barns where they are free to socialize with other birds, perch, dustbathe and lay their eggs in nesting boxes. cage-free egg in all of our purchased items and achieved this by the end of 2019.
Our commitment
Globally, Unibake uses more than 2,000 tonnes of egg products per year. Since the beginning of 2020 we have been sourcing 100% of this volume cage-free.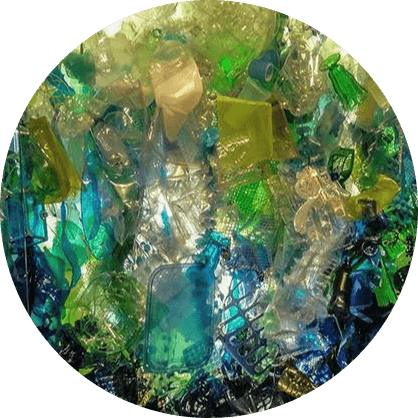 Plastic packaging
Packaging helps protect food and beverages, ensure product quality and safety, communicate nutritional information and prevent food waste. However, these essential requirements should not come at the expense of the planet.
Plastic waste that accumulates in landfills and the environment is one of the most pressing environmental issues of this time. It endangers wildlife and threatens ecosystems and the food chain. We see plastic pollution as an urgent priority. That's why we continually develop more sustainable packaging and commit to reducing waste and use of fossil-based plastics from packaging.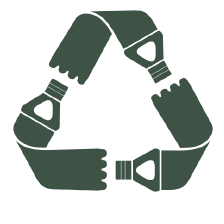 We can't solve this problem alone, so we collaborate with industrial business partners and experts to identify ways we can reduce our plastic waste. One of the ways is increasing our use of recycled plastic and reducing our use of new plastic.
We believe that the future of food packaging is fossil free and by 2030 we will no longer purchase fossil-based virgin plastic Among other things, reaching this target will require a future regulatory change to legalize the use of reused plastics in food packaging. Read more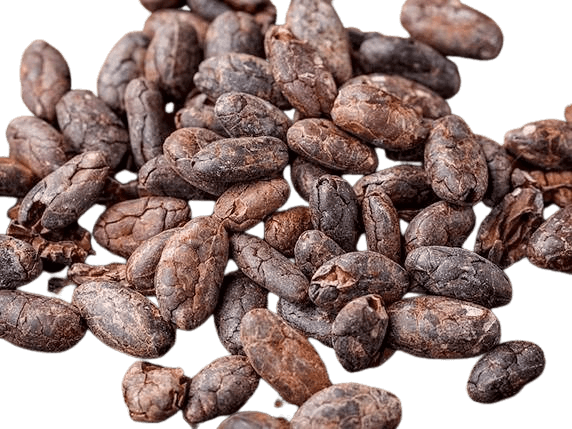 Cocoa
Cocoa is a key ingredient in some of our pastries and sweet products. But cultivating cocoa presents numerous challenges, like deforestation, child labor risks and a lack of living incomes for cocoa farming households. Sustainable cocoa
Since the end of 2020 we have used 100% sustainable cocoa across our bakery portfolio. We source cocoa products where the cocoa is produced according to internationally recognized standards concerning economic, environmental, and social requirements.
Our cocoa commitment?
We aim to transform how we source our cocoa, to drive greater supply chain transparency and accountability, and to achieve full traceability and segregation of our cocoa, from origin to factory which is critical to effectively manage sustainability risks such as child labor and deforestation in cocoa production.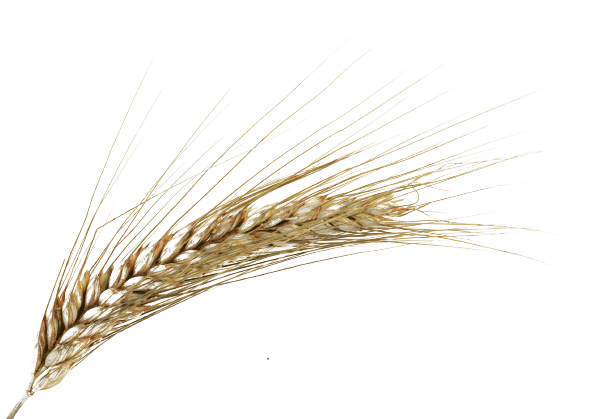 GMO
Lantmännen Unibake does not use or allow the use of GMO materials in our products. All our products are GMO free according to European legislation. We do everything in our power to ensure the absence of GMO in our products, and compliance with all appropriate legislation.
All our suppliers comply with our GMO policy and European legislation and provide the required documentation such as IP certificates and third party testing certificates were applicable. With the continued improvement in the science of testing and improved detection levels for GMO, very small, traces, within the limits of the legislation, may be present in the materials we purchase and therefore in the products we sell.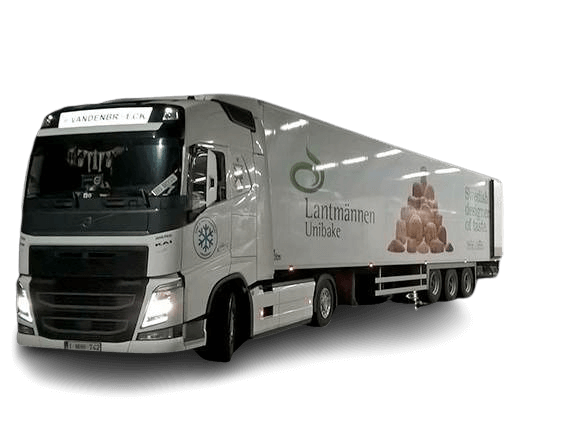 Transportation and Logistics
The numbers speak for themselves. With bakeries in 16 countries and a global presence in more than 60 countries on 5 continents logistics plays an active role on our sustainability agenda. Smart logistics and sensible packaging can save a lot of kilometers and fuel. Our Logistics excellence program is designed to optimize every step of the supply chain. Guided by our Logistics Excellence Program we are continually optimizing how we handle frozen and fresh products in our warehouses, and how we pack and ship the products across borders.
Through packaging optimization projects we are customizing the size and thickness of our corrugated cardboard boxes and plastic bags. That means that we transport less air and more bread on every truck that leaves our warehouses.
Our Transportation Commitment
We use hybrid and high-capacity transportation trucks in selected countries to transport more bread per truck load to thereby drive less kilometers. With the purchase of 10 new electrical trucks before the end of 2023 our fresh bread business will increase its number of emission-free fresh bread deliveries in Denmark. On warehousing we are optimizing our inventory and consolidating warehouses across borders to enhance efficiency and save resources.
Routing
We are running projects on how to optimize our routing process across borders to reduce CO2 emissions.